Environmental Stewardship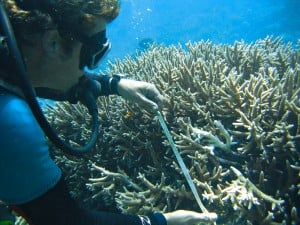 Quicksilver's dedication to the preservation of this greatest natural asset has resulted in a much broader public and scientific understanding of corals and marine life in the Great Barrier Reef. We are committed to environmentally sustainable tourism and embrace Best Environmental Practices.
At our outer reef sites, we have used dedicated sites with permanently moored platforms since 1983. Our investment in these platforms, island operations and dive and snorkel sites has created a sense of stewardship to protect and preserve what we perceive as "our patches".
Proudly we have attained Australia's highest ecotourism certification and long term operational permits granted by the Great Barrier Reef Marine Park Authority in recognition of our commitment to environmental sustainability and best practice.